I don't know about you, but I truly enjoy finding out that celebrities, who are often treated like gods, get into everyday trouble just like you and me. Please don't misunderstand me I have nothing against celebrities, many of them have earned their fame, but it reminds me that they really are just like us when I hear about their hardships. Especially when they in trouble over something as crazy as being banned from gambling at a casino.
People, including celebrities, are banned from casinos for a number of reasons. These reasons can be poor etiquette, too much drinking, loitering and picture taking, suspicious patterns, counting cards, gambling underage, abusing credit lines, being rude to staff, and cheating the systems.
One of the biggest reasons for getting kicked out of a casino is when you are caught counting cards. If you aren't familiar with what that is it is when you determine the next hand is likely going to be a favorable one for you or not and betting accordingly. Technically speaking it's not illegal but casinos really do frown upon it.
At the end of the day, a casino is a business and they have to make money if you are doing something that is going to end up costing them a lot of money, they are going to ban you from their establishment. Another reason why a celebrity might get booted from a casino is that they tend to have extra cash to spend so they will end up winning an obscene amount or they will end losing it all.
Reports vary from celebrity to celebrity as to why they were banned from the casinos or specific types of gambling. For some, it was bad behavior, for others it was due to being caught counting cards and for a couple, they won't even tell us why they were banned or their account of what happened sounds rather sketchy! I don't know about you but that definitely makes this girl wonder whether or not some of these folks are just bored or need a little thrill in their lives. Anyway, let's take a deeper look into those we know have been banned.
Stu Ungar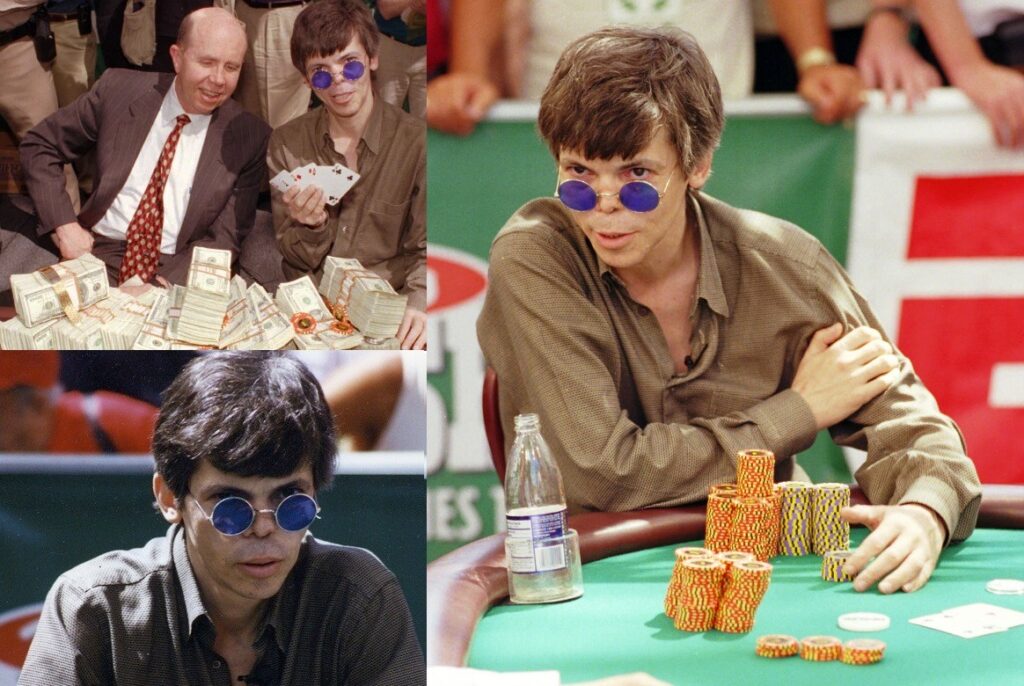 While Ungar might not be a household name, he is a celebrity in his own right. He was a professional poker, blackjack, and gin rummy player. He is also widely regarded as the greatest Texas hold 'em and gin player of all time. He was one of the best players in the world as a teenager. A famous quote of his, you may have heard was "When the cards are dealt, I just want to destroy people."
Sadly, he passed away on November 22nd, 1998, but that was after he had been banned from being able to play blackjack in Las Vegas or anywhere else for that matter. He had a prodigy-level IQ and total recall that allowed him to be able to easily count cards at the blackjack tables.
Dana White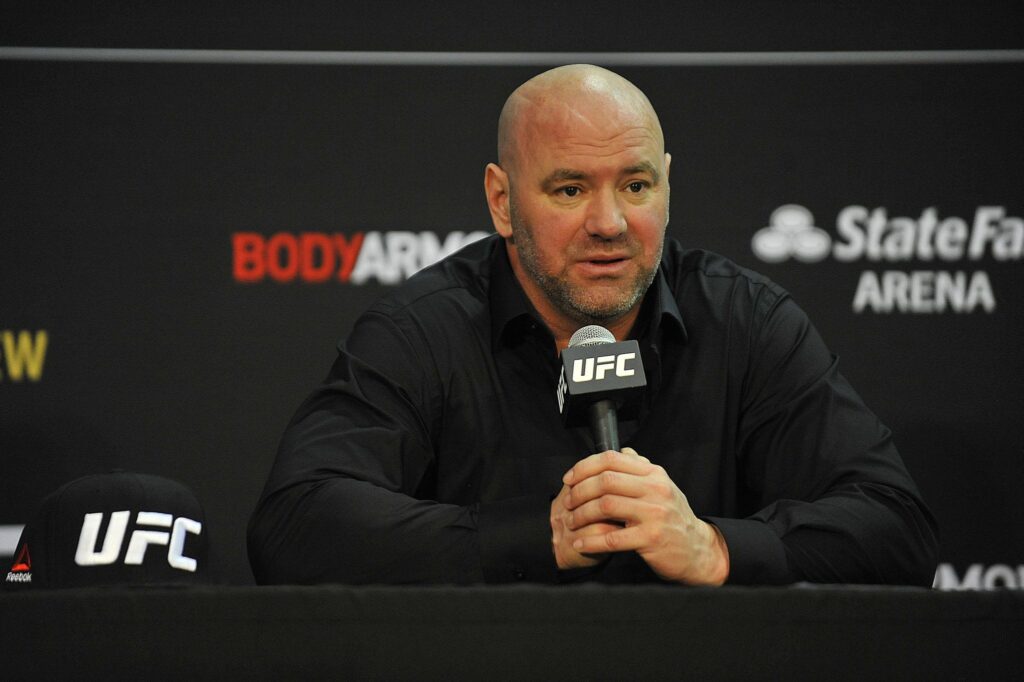 If you are an avid UFC (Ultimate Fighting Championship) like I am then you are definitely familiar with Dana White. He is an American Businessman and the current President of the UFC, which he has grown into a multibillion-dollar enterprise. Not too shabby by any means.
Rumor has it that White is an extraordinary Blackjack player who likes to play for high stakes. The Palms Casino Resort banned him from their high-stakes tables back in 2012 due to his playing skills and winnings. According to reports this man has a tendency to spend $25,000 in a single bet and win. The casino just couldn't handle losing so much money as he was winning with above-average odds. They ended up cutting his credit limit in half and placing him on a $5,000 bet limit.  
White retaliated against the casino by boycotting the Palms Casino Resort for UFC fights, costing the casino even more. Though I can't say I don't disagree with this move, the mentality of you burn me I'll burn you makes sense. Evidently, their chief executive, Dan Lee, sent a bottle of 2001 Domaine de la Romanee-Conti Montrachet (which costs $5,000!) as an apology to White. The gesture worked and he returned to play at the casino.
Upon his return won a couple of million dollars at the tables over the span of a few months and the casino decided to completely ban him.
White is quoted saying, "A lot of people are going to think I'm a card counter after that Ben Affleck thing at the Hard Rock. I'm the farthest thing from card counter," White said.
"Casinos don't want to gamble anymore. They're all owned by hedge funds and corporations. They want to stack the odds so much against you that won't play. Realistically, there's only one place to play left in town. That's Caesars. They will let you play what you want to play. No messing around with limits."
He can still be found gambling at other casinos, but the latest reports state he has now been banned from 3 casinos to date. It doesn't sound like he has any intention of no longer gambling any time soon though. I have to say I wish I had his skills at a blackjack table!
Colby Covington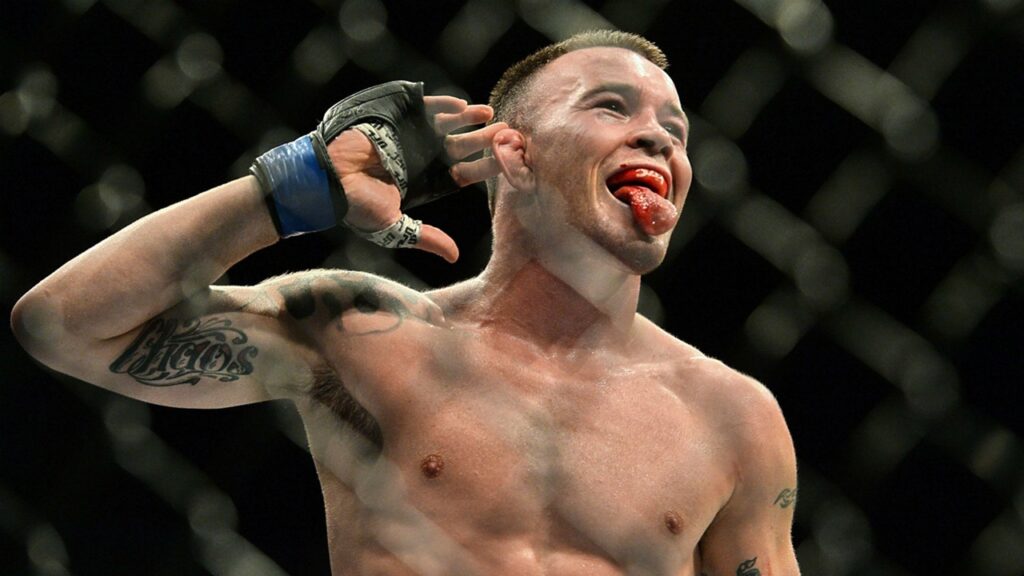 Another celebrity associated with the UFC, Covington is a UFC welterweight and as of February 15, 2021, he is #1 in the UFC welterweight rankings. Like White he was also banned from the Palms Casino Resort, however, he was not banned for any ill behavior at the tables or any crazy winning abilities. According to reports and video, which was posted to TMZ Sports, Covington was not at fault for what happened. Nevertheless, he was banned due to fighting in a buffet line!
This adorable 33-year-old was standing inline on Sunday, March 3, 2019, the day after his win over Kamaru "The Nigerian Nightmare" Usman. Apparently, Usman, along with his manager and a very large bodyguard confronted Covington. In a statement, he made during an interview on ESPN here's what went down.
"I'm just trying to get some crab legs. Can't the man get some crab legs? Can the man, the champ, get some crab legs in peace? All of a sudden low-energy Marty comes, […] Ali comes and some other Sasquatch and they start pushing and swinging and start putting innocent kids' lives in danger and a pregnant lady. There's a pregnant lady, and she's screaming, 'I'm pregnant, stop this!' Ali is still pushing, trying to make a scene. Usman is still trying to scream at me, 'I'm going to get you!' And his Sasquatch is trying to throw punches at my friend and trying to punch me. It's a complete joke."
What is a little confounding and doesn't make sense though is the fact that Covington was the one who was banned from the Palms Casino Resort and not Usman, his manager, or the bodyguard. Even though there are eye-witness accounts and the video support Covington's statement on what happened. In my opinion, Usman is a sore loser who needs to get a hard beat down from Covington again. 
Allen Iverson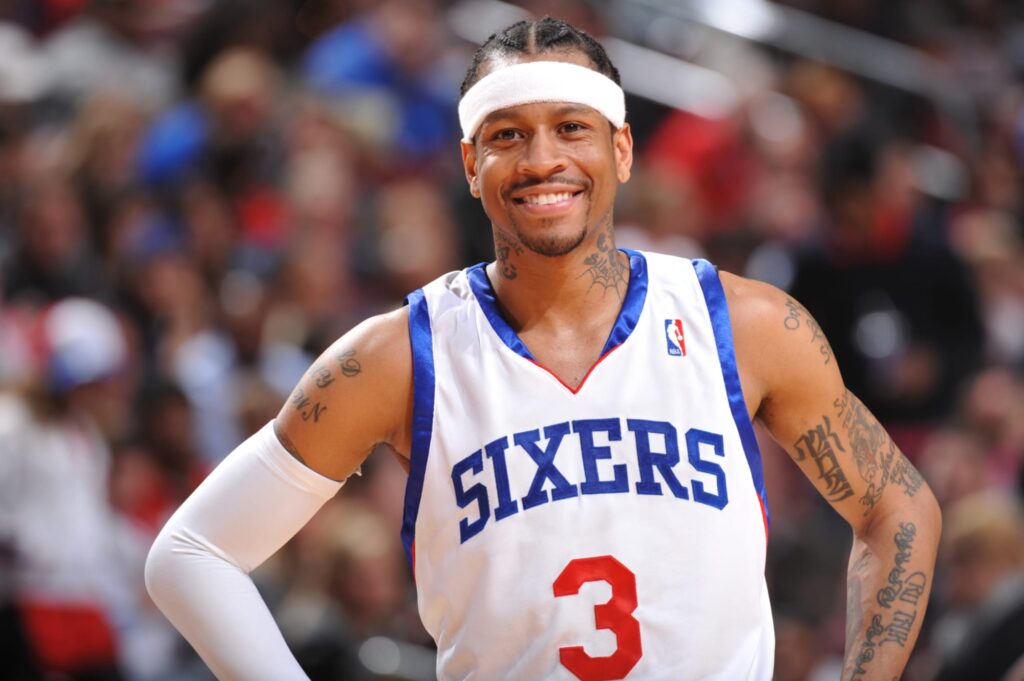 You likely know Allen Ezail Iverson, nicknamed "the Answer" and "Al", if you're an avid basketball fan. This NBA star played a total of 14 seasons in both the shooting guard and point guard positions. His longest run with a team was with the Philadelphia 76ers, which spanned from 1996 to 2006 and again from 2009-2010. He was an 11-time NBA All-Star and won the All-Star game MVP in 2001 and 2005. He was also named the NBA's Most Valuable Player in 2001. There's no doubt in my mind that back in the day this man was a beast of a player.
Iverson is known as an enthusiastic gambler and rumor has it that his gambling manners are shoddy at best. He has been banned from numerous casinos. According to reports, he was barred from casinos in Atlantic City and Detroit for throwing cards and chips, particularly at dealers, when losing large amounts of money. During his time with the Pistons in Detroit, he was banned from both the MGM and Greektown, both sighting his rude behavior.
Reports of his first run-in at a casino had to do with the Taj Mahal in Atlantic City, now referred to as the Hard Rock Hotel & Casino. These claims state that he took a $10,000 payout for a bet, which he lost. He later refused to pay the casino back, resulting in his removal from the casino and his lifetime ban.
Between his temper and pour etiquette I'd say you've got some great examples of what not to do at a casino.
Lil Wayne

Lil Wayne, born as Dwayne Michael Carter Jr., is an American rapper, singer, songwriter, record executive, actor, and entrepreneur. While he seems to be a jack of all trades, he is best known for his rapping skills. He has sold over 120 million records worldwide, including more than 15 million albums and 37 million digital tracks in the US alone. He has won five Grammys, 11 BET Awards, four Billboard Music Awards, 2 MTV Video Music Awards, and 8 NAACP Image Awards. He is one of the world's best-selling music artists.
According to reports, this rapper has been banned from the Wynn Las Vegas Casino, for reasons unknown, in 2010. People have speculated that the ban is in relation to his former probation terms and others speculate there was an issue related to an alcohol-related issue that occurred on the casino floor. He has been seen hanging out at other casinos since the 2010 Wynn incident though he was not allowed to attend Drake's afterparty that was held at the Wynn.
Ben Affleck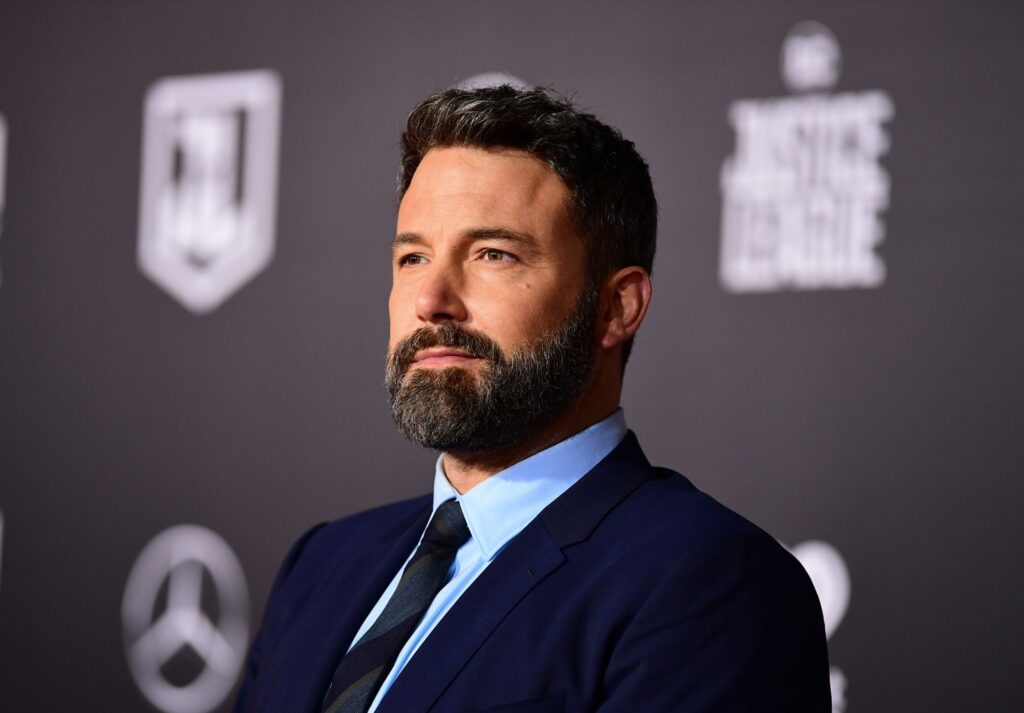 Ben Affleck, a well-known American actor, was born as Benjamin Géza Affleck-Boldt. He is also known for his work as a film director, producer, screenwriter, and philanthropist. He has earned 2 Academy Awards and three Golden Globe Awards. You may have seen him in Gone Girl or Good Will Hunting or in more recent years in his role as Bruce Wayne aka Batman in various movies.
According to reports Ben Affleck is quite the blackjack player and has landed himself into trouble based on rumors of card counting. He was asked to leave the tables at the Hard Rock Casino in Las Vegas by management. The reports which are not official, state that management noticed he was counting cards and asked him to not play Blackjack any longer at their establishments. 
He is, however, not banned from returning to the casino or playing other games. There are no other reports of him being banned or asked not to play at any other casinos other than this particular incident. Both Affleck and the Hard Rock Casino have refused to release official statements. It seems they are not looking to start any kind of feud surrounding the situation. 
He is quite the avid gambler and won the 2004 California State Poker Championship and can still be spotted at many poker rooms in casinos worldwide.
Vince Neil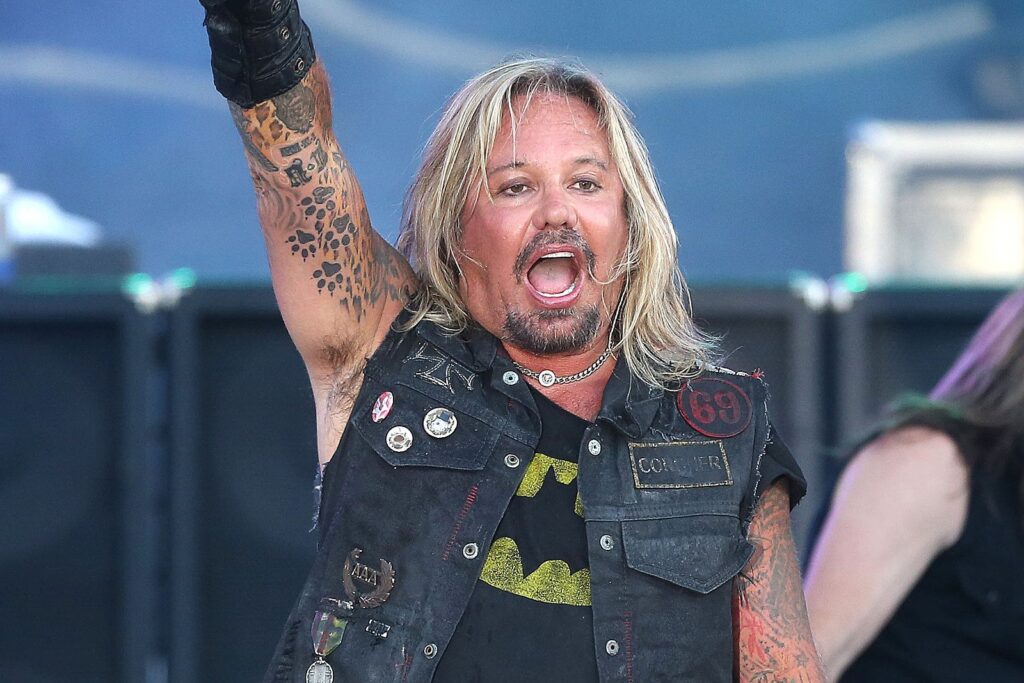 Born Vince Niel Wharton this American musician is best known as the lead vocalist to the heavy metal band Mötley Crüe. Perhaps you've heard of them or sing along to one of their many hits. He, like so many of our other celebrities, was banned from the Palms Casino Resort in Las Vegas. Like Covington, he was banned over what seems to be a ridiculous reason, tweets. Yes, you read that correctly. 
Neil did an interview a few days after everything went down with the Las Vegas Sun and claims that he became frustrated when he and his party visited Palm's Little Budha and asked for a booth. His request was declined and he was told booths were for parties of 4, there were only 3 in his. 
Trying to think outside the box Neil told the Las Vegas Sun, "I offered to buy a magnum of champagne, which cost more than what a fourth guest would eat, but the manager refused. We ate at the bar, paid the bill, and then while playing at the Mint Lounge were told by security to leave. None of it made sense. Thus, my tweets and then all the other tweets from former Palms employees and customers in support of me."
In response, the Palms Casino Resort blasted right back at Neil on Twitter by insisting that his "inappropriate behavior" and was what caused him and his buddies in being "asked to leave" and added, "we cannot and will not allow our guest, no matter who they are, to mistreat our team members."
On the one hand, it's great that the casino isn't going to allow their employees to be treated poorly, but on the other, it certainly seems as though there are some missing pieces of information surrounding the incident.
Paris Hilton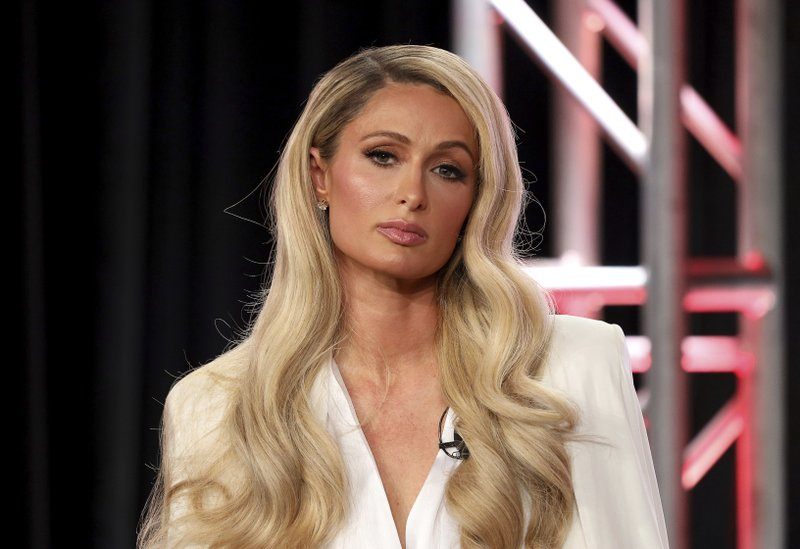 Pairs Hilton is the great-granddaughter of Conrad Hilton, the founder of Hilton Hotels. Though she has made herself into quite the American media personality she is also known for being a businesswoman, socialite, model, singer, actress, and DJ. I can't claim to be a fan of her or any of her work, but I'll let you decide her merits.
The reports go like this, Paris went to the Paris Hotel & Casino in Las Vegas in 2006 and bet a $175,000 Bentley in a high stakes poker game and lost. While she wasn't banned from the casino for losing, she was banned when her grandfather called and asked the casino to not allow her to gamble there any longer. I should also point out that this was her family's casino.
Once she was the heiress to the Hilton Hotel Franchise, now her grandfather has decided to donate her entire inheritance to charity. I don't know about you, but that should have been a wake-up call for her and hella embarrassing.
This incident, however, did nothing to stop her obsession with poker and she kept playing at other casinos. She has also been banned from the Wynn Las Vegas and Encore casinos for her shenanigans. Both bans are reported as having to do with drug usage, but it was at the Wynn where she was standing outside speaking with a police officer when she went to pull a lip balm out of her purse and cocaine fell out instead. Paris was arrested along with her boyfriend at the time, Cy Waits. Cy was arrested for having a marijuana joint in his car and failing to pass a sobriety test.
Derren Brown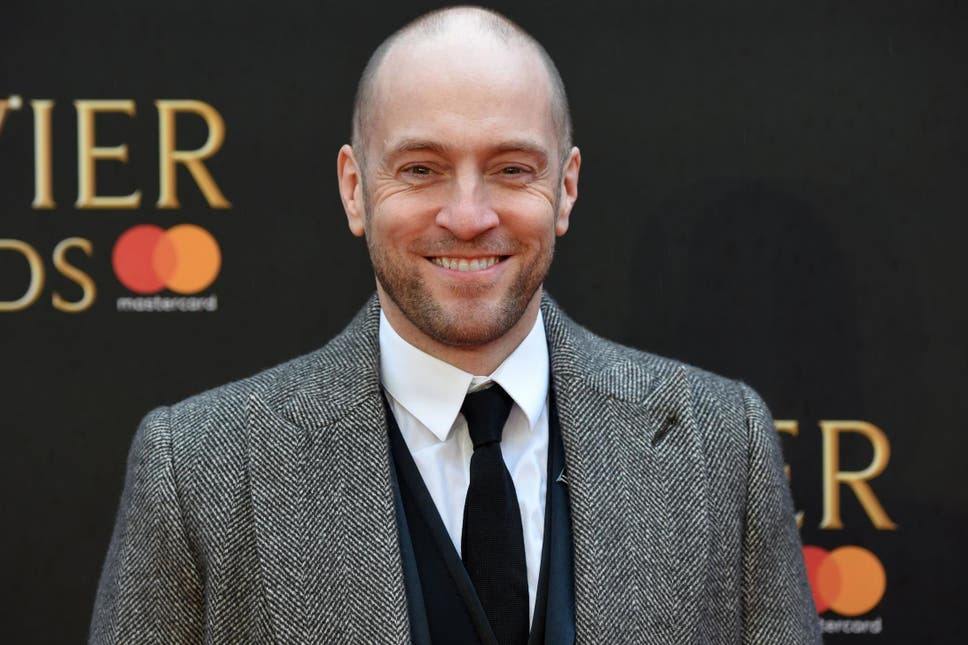 Derren Brown is a popular British celebrity and has hosted numerous TV shows, including Trick of the Mind, Derren Brown Investigates, and Mind Control. This illusionist and mentalist has built his career around the notion of the impossible, but that doesn't mean he isn't capable of getting busted for counting cards at a blackjack table. Given he had actually shown viewers how to count cards on one of his shows when he showed up at a table at the UK's Broadway Plaza Casino, management got worried.
In what appears to be quite a civilized banning Brown was asked politely asked to leave and he later tweeted, "After being politely escorted from @BroadwayCasino. Lovely people, great food, very generous bunch," "I went in after the show and sat down to play blackjack. They were very nice, served me food, but they wouldn't let me play." He also mentioned he has been banned from most UK casinos and wasn't surprised that he was asked to leave. 
I honestly can't say I blame a casino; the guy has admitted he knows how to game their system. 
The Entire One Direction Boy Group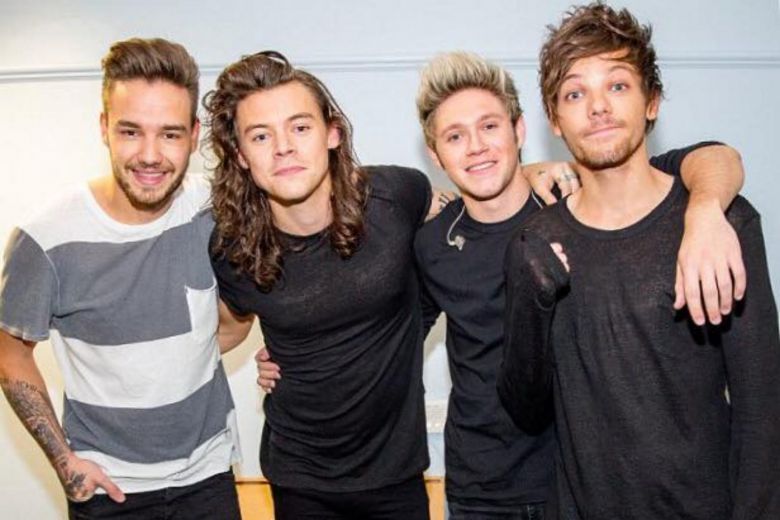 The pop sensations, referred to by fans as 1D, are an English-Irish boy band formed in London in 2010. Not exactly my cup of tea, but hey if you enjoy singing "What Makes You Beautiful" or "Once in a Lifetime" more power to you. The story takes place when the band was still together and touring in the US in 2012.
The boys had just finished a show and were looking to blow off some steam at some casinos. The entire party including Harry, Zayn, Lia, Niall, and Louis was under the age of 21. To be fair to the teenage heartthrobs at the time they are from the UK, where the legal gambling age for a casino is 18. There's a possibility they just didn't realize it's 21 here in the states.
Management caught the young boys while they were visiting the Palms Casino Resort and kicked them to the curb for underage drinking and gambling. A source told the UK paper, The Sun, that "The boys were hoping to go wild in Vegas by boozing and gambling into the early hours. But security at every casino in town knew who the lads were and threw them out because the legal drinking and gambling age in the US is 21. Finding out the hotel suite they had ordered wasn't the one in The Hangover was also pretty annoying."
To be fair, the boys were breaking the law and could have gotten the casino into quite a bit of trouble. It sounds to me like they got off pretty easy. Don't feel too sorry for them though, they might not have been able to gamble and drink in public, but they did enjoy a $16,000 a night, 2-floor Palms hotel suite which had its own half-court for basketball and hot tub. It must be tough being them. 
The End

At the end of the day, these celebrities did not get the special treatment they have become accustomed to. Granted these folks tend to spend a lot of money and bring a lot of attention to any establishment they visit. The casinos in all of the cases above were well within their right to ban them, but a couple of them did not walk away empty-handed.
Both White and Affleck walked away with large winnings. White earned at least $2 million according to the reports and Affleck won over $1 million through his card counting.
At the end of the day if you are a sore-loser, a card-counter, being rude or obnoxious, regardless of whether you're a celebrity or not you are going to be asked to leave the casino and not come back. 
If you do end up getting kicked out and banned from physical locations you can always go the route of online gambling. I, myself, have never been one for online gambling as it is not nearly as much fun as it is at a casino, but sometimes you have to do what you have to do, am I right?